How long will the colossal Browder-Magnitsky Act scandal persist – further eroding U.S.-Russia relations with each passing day – before becoming exposed? For veteran investigative journalist and expert on this hugely important, controversial matter Lucy Komisar, total collapse of the disastrous fraud behind Bill Browder and the Magnitsky Act is long, long overdue.
Friends of Syria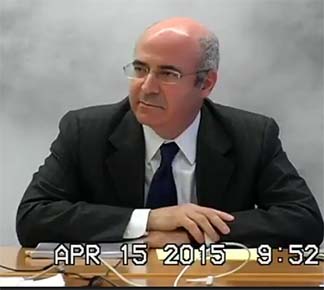 By Lucy Komisar
July 20, 2018
Lucy Komisar is an investigative journalist who focuses on financial and corporate corruption, particularly the use of offshore bank and corporate secrecy havens. She began investigating William Browder nearly 20 years ago when she learned of his use of an offshore company in the Isle of Man to siphon off profits from the Russian company Avisma, cheating minority investors of dividends and the Russian Treasury of taxes.
Her expose was published by 100Reporters, a highly regarded website that has received funding from the Ford and MacArthur Foundations.
Last October, 100Reporters ran her story about tax cheating in Russia by Browder's company Hermitage and his use of Sergei Magnitsky's death to build a campaign to block Russian attempts to…
View original post 1,037 more words